Smart Payment Technologies: Google pay, Google Wallet, Samsung Pay etc., …what's the big deal? Find out…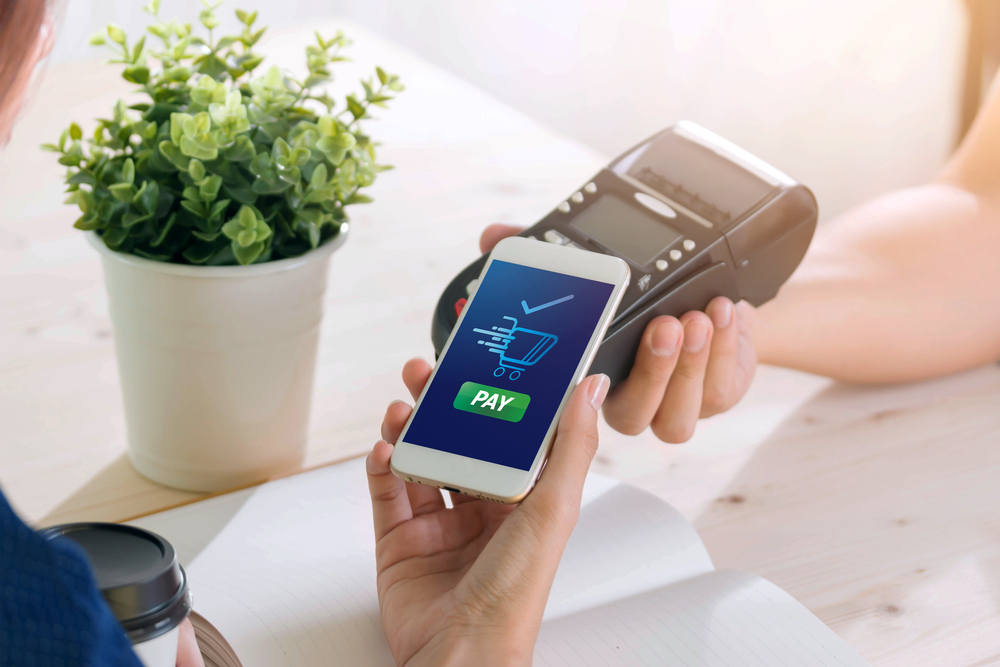 Through the years, the modes of payment that we use to make our purchases has evolved. From copper coins to printed notes to plastic cards, and now most recently, "mobile wallets", technology has constantly redefined the way we shop. Each of these modes has outstripped its predecessor by overcoming its downsides. Let's have a look at the how the most recent development, smart payment technology, is going to revolutionize this domain.
How does it work?
Although there are a host of technologies involved in the background to facilitate smartphone-enabled payments, the ease with which you, as a user, can quickly onboard on to this platform and start making purchases is quite straightforward. Below are the steps for you to get started:
Download the payment application, such as Google Pay, Samsung pay etc. for Android devices, or Apple pay for iPhones.

Manually enter information about your credit card(s) or debit card(s) of participating issuers/banks in the app.

Set a PIN, or in some cases, where supported by the device, use your fingerprint or iris scanner to make your application secure.

With this, you are on your way to making your first contactless payment for your next purchase. All you have to do is tap your device on the point-of-sale terminal at your retail outlet and voila, you have just "smartly paid" your bill!
Advantages
So how would owning a mobile wallet benefit you? Read on…
Convenience: There is no more a need for you to scramble through your wallets for coins or notes, swipe your card, provide a signature etc. Just one tap and you can quickly checkout and walk away with your purchase.

Security: Your hard-earned money is as secure in your mobile wallet than anywhere else. Back in the day, if you lost your wallet or if it was stolen, not only did you lose cash but you also ran the risk of having your credit cards swiped for a huge sum by a miscreant. With a smartphone, even if you lose the phone, no one can access your mobile wallet without your PIN or biometric information. Your card information is encrypted and stored separately in a secure data-vault.

Privacy: Your mobile wallets do not know what you purchased or paid for; the transactions are only between you and the merchant establishment. Your credit card number, CVV and other information is never shared with the merchant establishment. The mobile wallet uses a "token" as stand-in information and each transaction is combined with this token and a one-time security code (more like a virtual account number).

Other Benefits: You can pay all your bills from your wallet with just one touch, be it mobile post-paid, electricity, water bills, telecom, and so on. Some digital wallets also offer you exciting reward points and loyalty benefits to encourage usage. Also, a majority of wallets can help you split your bills with your friends the next time you are at a restaurant. You can also get customized reports on your spending habits from your wallet and make better budgets.
Disadvantages
As always, there are two sides to a coin. While there is a lot of value you can get by using digital wallets, there are also a few downsides which you must be aware of:
Smartphone dependency: If you lose your phone or your battery dies out, you cannot make payments.

Limited Retail Support: It is important to note that Smart payment is an emerging technology and therefore, only a handful of retail outlets support it currently. Apple pay, a widely accepted payment in North America is still at its early stages as only 36% percent of retail outlets support it. Some retail outlets are also wallet-sensitive, like in the case of Walmart which accepts only payments from the Walmart-pay app.

Other downsides: In developing countries, poor internet infrastructure can cause you hassles while making payments. Smartphones (and particularly ones that support "Near Field Communication" required for smart payments) are not ubiquitous.
Cashless payments is a top government priority in UAE. From being a cash-based economy, the country is moving leaps and bounds towards being a cashless economy. This is currently driven by aggressive credit card marketing leading the shift to plastic money. Samsung Pay, Apple pay, Citi pay, Payit by FGB, NBD Pay, Beam are a few popular digital wallets available in the UAE.
It's only a matter of time before digital payments becomes mainstream. Ride the digital wave and get yourself a mobile wallet (if you don't already have one)!