How to Effectively Manage Credit Card Transactions during COVID-19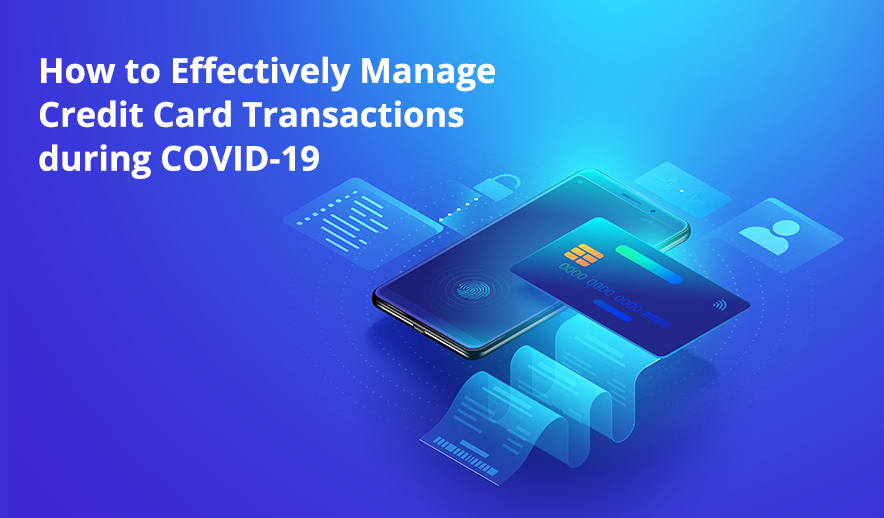 The impact of the COVID-19 pandemic is devastating, and it has made keeping up with monthly bills and payments a huge challenge. To ease the tension, banks and credit card companies have come up with offers & policies to provide financial relief to their customers.
If you have credit card debt and are finding it difficult to manage the payments during the coronavirus pandemic, this article will guide you on how you can manage your credit card bill payments. These Credit card companies in UAE are offering the following relief measures:
Most banks, financial institutions, and credit card companies are offering help during these uncertain times, but it can vary depending on the credit card issuer.
Here are some offers by UAE banks, you can check with your card issuer for offers other than these:
HSBC Bank: Customers who are stressed about making their credit card payments during COVID-19 pandemic can have a payment holiday for up to 3 months. HSBC credit card holders can delay their bill payments including the minimum payment for up to 3 months, but during this time interest will be incurred as usual on the outstanding balance and to all the new transactions made during the payment holiday period. However, the credit card limit will be reduced to AED 5,000. Once the payment holiday is over, the card holders will be expected to resume the payments.
Contact information to get help:
Write an email at contactus.me@hsbc.com
Call their help centre at 800 5233/ 800 4320/ 800 4420
Abu Dhabi Islamic Bank: ADIB has increased the temporary limit o ADIB cards and, they have also introduced 5% cashback on utility & grocery bills for 3 months. ADIB has been active & responsive to the needs of their customers. They have also come up with no cost instalments schemes for card expenditures for a period of 6 months.
Contact information to get help:
Contact their help centre at 600503033
First Abu Dhabi Bank (FAB): FAB is one of the largest banks in the UAE and has declared some COVID relief measures for its customers. FAB has decided to cover the interest charges of all the customers along with relief on fees as well as repayments since April 2021. The bank has also waived off FX fees on cancel hotels and airline bookings along with temporary 50 percent reduction on late payment fees for 3 months.
Contact information to get help:
Use the registered email id to seek help by writing to here2help@bankfab.com
Request help using their Mobile App
Abu Dhabi Commercial Bank (ADCB): ADCB has deferred payments up to 6 months for their customers along with other relief measures for people who fall under COVID- 19 Targeted Economic Support Scheme category.
Contact information to get help:
Write an email seeking help at contactus@adcb.com
Call the contact centre at 600 50 2030 or 600 56 2626 (Islamic Banking)
Standard Chartered Bank (SCB): SCB has reduced cash advance fee by 50% with zero percent interest rates on EMI and zero processing fee. If you have made travel bookings with your Standard Chartered Bank, you can get a refund. Card holders have to submit the below documents to avail the benefits of the bank:
A letter from your employer stating that COVID-19 is the reason behind your termination.
A document showing COVID-19 restrictions have affected repayments of your credit card bills.
An attested letter from the Ministry of Health saying you were infected by COVID-19.
Bank statement showing a loss of up to 20% monthly revenue of those who are self-employed.
Contact information to get help:
Write at covid.19relief@sc.com for help
Here are some tips to help you manage your credit card bills and help you survive in the uncertain times.
Set up a budget and stick to it to avoid late and excess payments.
Lower your non-essential expenses to reduce the burden of debt, managing a credit card is easy if you maintain your expenses.
If you have more than one credit card and are in a financial situation, try clearing the card by paying minimum dues on each card starting from the one with higher interest rates.
Avoid withdrawing cash from credit card to prevent high interest rates and high fees.
If you are shopping on monthly instalments try to opt for 0% EMI plan.
If you have higher interest rates on a bank you can transfer the balance to a card with lower interest rates to avoid hassle later.
To avoid credit card debt, decrease your expenses instead of increasing your credit limit.
To Conclude
If you have credit card from banks other than the ones we have mentioned then, please reach out to your banks and understand the benefits they are offering to provide you with a financial relief during COVID-19 pandemic. Follow and stay updated with the COVID-19 relief measures given by banks. We also strongly recommend that you check out our article on how credit cards can come in handy in such situations. Click here to find out more.