Best Credit Cards to Get in 2021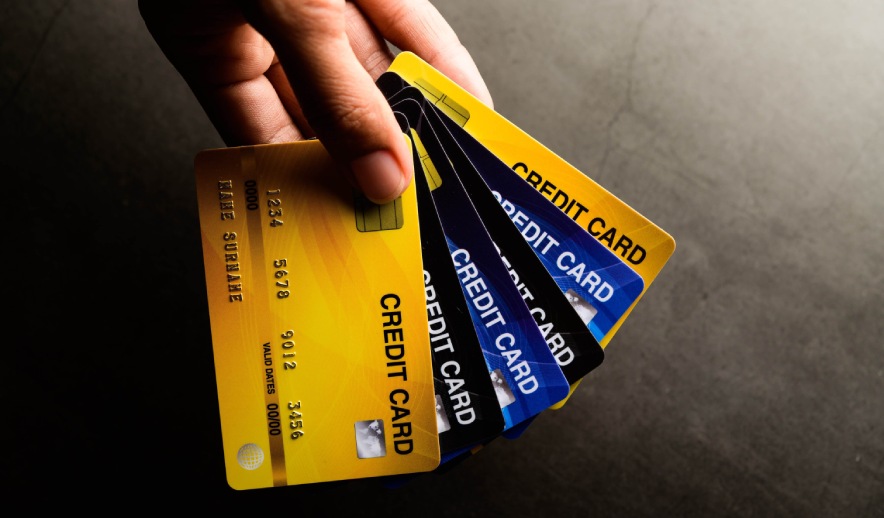 Financial health is an important element in our lives. In times like these, it is important that we must ensure that our financial health is in best order. Credit cards are one way where we can ensure that our spends are rewarded in a good measure through loyalty rewards which is a form of a saving. This article talks about some of the best credit cards in the UAE across categories such as premium, cashback and no fee cards.
Things to note before one applies for a credit card.
We must understand our financial ability on repayments before signing up for a credit card. Since this can have a significant impact on one's credit score which happens to be a basic requirement for any future credit requirements, one must ensure that the need and ability to pay in a disciplined manner is evident.
Some of the top reasons why customers opt for credit card are.
Loyalty rewards in the form of cashback, reward points or airmiles are standard feature in most of the cards. Credit card issuing companies attract customers by offering value through attractive loyalty rewards.
Features such as airport lounge access, valet service, buy 1 get 1 offers, promotional balance transfer rates, free movies etc., are popular and does provided value to customers who use these services.
Most of the credit card issuing companies offer attractive joining offers to new customers. These can be in the form of promotional cashback rates for a specific period, joining bonus airmiles, free hotel stays and so on.
Soul wallet's extensive research on products available in the UAE is primarily to cater to customer needs in clearly understanding which the suitable cards are customized to one's individual spend patterns.
Most of the products listed below are from our partners who compensate us. However, the review is completely unbiased and an individual opinion of Soulwallet based on product features, customer feedback etc., One must be aware that some of the product features might change at the time of your application, hence we recommend that customers revalidate specific reward features prior to application.
Product Name
Bank Name
Annual Fee
Profit / Interest Rate
Minimum Salary
Top Reasons
Apply Now
Cashback Credit Card
FAB
315
3.50%
5000
Ramadan Offer: AED 250 Cashback for Expatriates within 30 days (valid up to 31-May-21), Ramadan Offer: AED 750 Cashback for UAE Nationals within 30 days (valid up to 31-May-21), 5% cashback on supermarket (including online), fuel and utilities.2% cashback on non-AED spends. 1% cashback on all other retail spends, including online shopping
Up to 2 discounted tickets at VOX.
No limits on how much you can earn with FAB Cashback Credit Card
Apply for FAB Cashback Credit Card Online
World Credit Card
RAKBANK
0
3.25%
20000
Monthly spend AED 15,000 to AED 19,999 earn cashback on: Travel - 5% (max AED 300),Supermarkets - 5% (max AED 200)
Monthly spend above AED 20,000 earn cashback on: Travel - 10% (max AED 600) , Supermarkets - 10% (max AED 400)
Monthly Spend : Up to AED 14,999 - 3% (international), 1% (domestic)
Monthly spend AED 14,999 to 29,999 - 4% (international), 2% (domestic)
Above AED 30,000 - 5% (international), 3% (domestic)
50% off at VOX cinema tickets
Free Delivery of Fuel by CAFU at your doorstep;
Free Travel Accident & Medical Cover
Free for first year.
Apply for RAKBANK World Credit Card Online
Cashback Plus Card
Emirates Islamic
299
3.49%
5000
Cashback on Supermarket, Education, Dining; telecom for total monthly spend level:
Up to AED 2,499 - 0% cashback
Between AED 2,500; AED 7,499 - 3% cashback
Between AED 7,500; AED 14,999 - 5% cashback
Above AED 15,000 - 10% cashback
Maximum Cash Back Per Month - AED 200 for above categories, except Education as the cap is AED400
Earn up to 10% cashback on specific categories;
Embedded Nol chip for RTA benefits;
Unlimited Lounge Access;
Complimentary Golf any day of the week
Apply for Emirates Islamic Cashback Plus Card Online
Super Saver Credit Card
CBD
420
3.45%
8000
10% cashback on the following everyday retail spend categories, capped at AED 200 per category, per month. A minimum monthly total spend of AED 3,000 across all categories is required to start earning cashback Bills (e.g. Telecomm Bills, Utilities Bills and Government-Linked Payments) Education (e.g. Schools, and Colleges/Universities in the UAE and abroad), Supermarket (e.g. Grocery Stores), Transport (e.g. Fuel), Earn up to 1% Cashback on every AED 2 on all other spends, with no caps.
Maximum Cashback per month is AED 200 per category (800 in total).
Frist year free on primary card
Apply CBD Super Saver Credit Card Online
Cashback Credit Card
Citibank
0
3.25%
8000
3% on all International Spends, 2% on grocery/supermarket spends and 1% on all other spends.
No caps, no minimum spend, no redemption process and no spend categories excluded. Exclusive Soulwallet offer of AED 300 gift card on booking
Apply for Citi Cashback Credit Card Online
Product Name
Bank Name
Annual Fee
Profit / Interest Rate
Minimum Salary
Top Reasons
Apply Online
Go4it Platinum Credit Card
Emirates NBD


0
3.25%
12000
Exclusive cinema offers, Life time free card along with a AED 300 Noon.com voucher
Earn Plus Points for every spend and redeem them instantly at your favourite stores. You can also convert your Plus Points to Frequent Flyer Miles or Cash back.
5 Plus Points for every AED 200 spend on weekends.
4 Plus Points for every AED 200 spend on RTA.
1 Plus Points for every AED 200 spend on weekdays
Apply for Emirates NBD Go4it Platinum Credit Card Online
Lulu Platinum Credit Card
ADCB
0
3.25%
15000
No Annual Fee, Interest-free balance transfers, Redeem reward points instantly at Lulu, Benefits at Ferrari World & Yas Water world, Lulupoints can be redeemed with supplementary card.
Earn LuluPoints for every 1 AED spent earn 5 LuluPoints on purchases made at all Lulu stores in UAE.
For every 1 AED spent earn 1.25 LuluPoints on purchases made elsewhere subject to meeting a monthly spend goal of AED 3,500 (Lulu elsewhere).
5000 Lulupoints gives voucher worth AED 50.
Points can be redeemed instantly at the checkout counters of Lulu Hypermarket across UAE.
Can be redeemed for as low as 5000 Lulupoints with supplementary card as well.
Apply for ADCB Lulu Platinum Credit Card Online
EDGE Card
ADIB
750
2.99%
15000
10% cashback on all dining spend in UAE, Extensive travel insurance and protection, ADIB Rewards Program, Earn 2.5 reward points for 1 AED you spend on your card. ;Points earned can be used towards airline tickets, shopping mall vouchers and Club Apparel gift cards.
Apply for ADIB EDGE Card Online
GEMS Titanium Credit Card
FAB
0
3.5%
5000
No annual fee. Up to 4.25% fixed discount on advanced payment of GEMS fees. 10% Cashback with Shop Smart. Enjoy access to airport lounges across the Middle East. Enjoy special offers at restaurants, premium retail etc.
Earn 1 Star for every AED 1 spent on Domestic purchases
Earn 1.75 Stars for every AED 1 spent on International purchases
Redeem your Stars for Etihad Guest Miles, Skywards Miles from Emirates, or to book tickets on any airline through Stars Travel Portal.
Apply for FAB GEMS Titanium Credit Card Online
Rewards Credit Card
Citibank
0
3.25%
8000
Earn ThankYou Reward points on all spends, VoucherSkout-Signup offer, Enjoy a 12-month amazon premium membership free, Get AED 300 worth of gift cards exclusively on Soulwallet
Earn 1.5 ThankYou Points for any USD 1 spent in foreign currency
Earn 1 ThankYou Points for any USD 1 spent in local currency (AED)
10 ThankYou Points for every USD 1 spent on hotel bookings at Kaligo.com
With your ThankYou Points you have the flexibility to redeem for travel rewards, merchandise, gift vouchers and many other rewarding experiences
Choose from merchandise ranging from apparel to electronics to home goods and more
Pay with Points for your purchases through SMS or Citibank Online
Apply for Citi Rewards Credit Card Online
Product Name
Bank Name
Annual Fee
Profit / Interest Rate
Minimum Salary
Top Reasons
Apply Online
Booking.com Infinite Card
ADIB
2000
3.29%
20000
200,000 sign-up reward points, Flight and hotel booking discounts, Extensive premium travel & lifestyle benefits
Earn rewards on all spends & cashback on specific categories through ADIB Rewards Program - Earn 3 reward points for every AED 1 domestic or international spend
Redeem your points against flight tickets/hotel bookings on Any Airline, Any Hotel Worldwide or Shopping Mall Vouchers or Club Apparel gift cards.
Redemption Value: Every 10,000 points = 50; every 100,000 points = AED 1,000
Shopping mall vouchers
Redeem Reward points against shopping mall vouchers: Sharjah Mega Mall, Dubai Festival City, Abu Dhabi Mall, Sahara Centre - Sharjah
Apply for ADIB Booking.com Infinite Card Online
Etihad Guest Infinite Credit Card
FAB
2500
3.5%
30000
75% Etihad Guest Miles Discount Voucher; Fast Track Enrolment to Etihad Guest Gold Membership; Complimentary Inflight Wifi Vouchers; Optional Etihad Guest Miles Accelerator;55,000 welcome Etihad Guest Miles
Domestic transactions (AED): 4.5 Miles earned per AED 10, International transactions (non-AED): 6.0 Miles earned per AED 10
Etihad or Etihad Airways partners: 9.0 Miles earned per AED 10
Balance transfer (from other bank credit cards): 2.5 Miles earned per AED 10
Apply for FAB Etihad Guest Infinite Credit Card Online
Premier Credit Card
Citibank
0
3.50%
15000
Complimentary Movies and Golf Offers, VoucherSkout-Signup offer, Enjoy a 12-month amazon premium membership free,
Get AED 500 worth of gift card of your choice exclusively on Soulwallet (pls refer to terms and conditions)
Earn 2 ThankYou Points per USD on international spent and 1.5 ThankYou Points per USD of local spend With ThankYou Points you have the flexibility to redeem for travel rewards, merchandise, gift vouchers and many other rewarding experiences. Transfer your ThankYou Points to 15 airline and hotel partners for flights and hotel stays.
Book flights, hotels, rental cars and holiday packages with no blackout dates for bookings
Choose from merchandise ranging from apparel to electronics to home goods and more
Apply for Citi Premier Credit Card Online
Emirates Skywards World Elite Mastercard Credit Card
RAKBANK
1499
2.45%
20000
Get up to 160,000 Bonus Skywards Miles, Emirates Skywards Silver Tier Status, Access to 900+ airport lounges across the world, Fast Track to Gold Tier status, 1-night free stay at Rixos JBR
Earn Emirates Skywards Miles on all spends based on spend tiers
AED 2,000 to AED 4,999 - 600 Skywards miles
AED 5,000 to AED 9,999 - 2,000 Skywards miles
AED 10,000 to AED 19,999 - 5,000 Skywards miles
AED 20,000 to AED 29,999 - 8,000 Skywards miles
AED 30,000 to AED 39,999 - 11,000 Skywards miles
AED 40,000 to AED 49,999 - 16,000 Skywards miles
AED 50,000 to AED 74,999 - 20,000 Skywards miles
AED 75,000 to AED 99,999 - 30,000 Skywards miles
AED 100,000 - 40,000 Skywards miles
Skywards Miles award will be reduced to 50% if spend in special categories (such as Charities, Government Services, Bill Payments, Schools, Transits, Transport, Telecommunication, Real Estate, Petrol/Gas stations, Supermarkets, Health & Beauty, Club Membership, Motion Pictures & Theatres, Computer Services, Automobiles Vehicles) exceeds 50% of total spends for the month.
Apply for RAKBANK Emirates Skywards World Elite Mastercard Credit Card Online
Skywards Signature Credit Card
Emirates NBD
700
3.25%
15000
Best-in-class Skywards Miles earning - earn and redeem miles; Good lifestyle offers; Complimentary, unlimited worldwide lounge access; Exclusive Concierge Desk and privileges
Earn Skyward Miles per 1 USD of spend: Earn 1.5 Miles on Emirates and fly Dubai spends
Earn 1.5 Miles on duty free, online food delivery and car booking apps spends
Earn 1 Mile on International spends
Earn 0.75 Miles on Domestic spends
Apply for Emirates NBD Skywards Signature Credit Card Online
Key Tips for First time Credit Card Users
Credit cards can be outstanding tools to better your financial health. Not only can they extend you valuable credit to purchase necessary goods or services, but they can provide attractive rewards that can be used for meals and vacations.
That said, for first-time credit card users, credit cards can be intimidating. It's easy to hear horror stories about how credit cards have destroyed an individual's financial livelihood or have led to massive interest charges that are essentially inescapable.
Because of this, it's worth your time to learn some first principles and key tips so that you can safely use a credit card. By following this advice, you can get the most out of your credit card and safeguard your financial health—whether you are a first-time credit card user in the UAE or anywhere else.
Some Key Tips and Strategies on Safe Credit Card Use
Before looking at any type of credit card, it is critical to ensure that you have a steady income. While credit cards can be immensely rewarding, you can only obtain those immense rewards if you can pay off your balance.
Without a steady income, it becomes difficult to pay off that credit card balance. The longer that you don't pay off your balance, the more that you will be paying to your credit card company. Even if you are just making minimum payments, hefty interest expenses can be extremely costly. Double-digit interest rates can quickly add up. Therefore, before signing up, make sure that you will have consistent enough income to pay off your monthly statements. By doing so, you will avoid a very ugly financial situation.
Next, you want to make sure you are signing up for the right credit card. As similar as credit cards may seem, they offer different terms and rewards. You will certainly want to review your potential interest rate and any penalties that will come from late payments. Beyond the negative aspects, however, you will want to take a close look at your unique spend and your targeted credit card's rewards.
Rewards are some of the best parts of using a credit card. All credit cards offer points that you can then exchange for rewards, but credit cards offers different exchange rates for certain things. For instance, one credit card may offer slightly more points for restaurant and dining spending and another may offer slightly more points for booking flights. You'll want to read the fine print and sign up for a card that gives you more points for your common expenses.
Associated with this, try to avoid free credit cards. By free credit cards, we mean credit cards that do not have annual fees. This is for several reasons. For one thing, free cards may not be best from a savings perspective. They tend to have higher interest rates, so you may end up paying more if you don't pay off your card in full. Along with this, cards with annual fees tend to offer better rewards. These cash-back rewards can be substantial and may even eclipse the amount that you pay in your card's annual fee. While the initial payment may be annoying or frustrating, chances are that you will get much more value through a card with a fee, rather than a free card.
From avoiding free credit cards, you'll next want to understand the eligibility requirements for your chosen card. For as great as a credit card may be for you, you may not meet its eligibility requirements. As just one simple example, in the UAE, a minimum of AED 5,000 to qualify for a credit card. However, different types of cards cater to different income segments, so you will want to read the fine print to see if you qualify. By reading the fine print now rather than waiting to do so after you submit your application, you won't waste time and will find the best credit card for you.
You will also want to make sure that you are collecting and providing all necessary documents to complete your credit card application. This may vary depending on the credit card and application that you submit. However, you will need to provide identification documents like an Emirates ID (in the UAE), passport, and/or visa. You may also need to offer additional documents like income certificates, bank statements, payslips, and more. If you work for a small employer or a relatively new company, the bank may need to perform an employer visit or telephone verification.
What does this mean for you? Ultimately, make sure that you have this type of information at the ready. By having it in your vicinity before you start the process, you will make your life easier.
Another key tip is to avoid getting too close to your credit limit. Every credit card user has something called a credit utilization ratio. This is essentially the percentage of outstanding credit that is available to you.
There is a fine line here. The basic rule is that you should the lower your credit utilization ratio, the better. A high credit utilization ratio can harm your credit score. However, that should not stop you from responsibility using your credit card. You should follow your best judgment here and find a credit utilization ratio that meets your needs and does not harm your credit score.
Finally, be patient. While it can be tremendously exciting getting a new credit card, you don't necessarily want to jump at the first opportunity. Make sure that you are looking at several different types of credit cards. At the very least, you should do some Internet research on those specific cards to see if one suits you over another. Also, don't hesitate to call the specific credit card company to find answers to any questions you may have. By being patient and completing your due diligence, you can make this experience much easier.
Getting Started on Your Credit Card Journey
Getting your first credit card can be intimidating, yet exciting. There are risks but they can be mitigated. By following the tips and advice above, you will be in an excellent position to responsibly use your new credit card.
Five Reasons to Consider Doing a Balance Transfer on Your Credit Card
The sudden rise of COVID-19 has presented varying degrees of economic stress among UAE residents. Institutions like the UAE Central Bank and some of the UAE's biggest banks have acted swiftly to relieve some of this unexpected, yet very real financial pressure. Yet even with that assistance, this is a great time for all UAE residents to take a hard look at their current finances.
There are several ways that you can proceed, but we believe that one of the first things you should do is closely look at the balances on your credit cards. For many of us, our credit card balances are some of our highest payments per month. While we may be able to pay off our monthly credit card balances during "normal times, COVID-19 this increased time of uncertainty may make those payments much more difficult.
If you are feeling this type of financial pressure, you may want to seriously consider something called a balance transfer. Balance transfers, put simply, let you move high-interest debt onto another credit card that has a lower interest rate. By doing this, you can keep some of your hard-earned money in your pocket.
To better understand the power of balance transfers, we want to highlight five reasons why you should consider them. Whether one or all of the reasons resonate with you, we believe balance transfers can be compelling options in this era of COVID-19.
The first reason to go forward with a balance transfer centers on your current credit card interest payments. Simply put, balance transfers can temporarily eliminate a high annual percentage rate on your current credit card, allowing more of your payment to go toward your principal. If you are in deep credit card debt, this is a huge deal. A significantly lower (or even zero) interest rate means that you are getting significantly closer toward a zero balance. Therefore, even if there is a small fee to complete a balance transfer, a lower APR may be worth it.
Directly tied with lower interest payments is the ability to save cash in the long run. It's pretty simple. Allocating more of your monthly payment to your debt outstanding rather than interest is going to keep more cash in your pocket. It is a substantial step on your way toward financial freedom. A balance transfer can offer that unique opportunity, letting you have a few key months where you can make your outstanding principal more manageable.
Balance transfers can also be a great idea because they may be able to raise your credit score. The effect isn't direct, but there are some ways that your credit score can be improved with a balance transfer. Most notably, it can reduce your credit utilization ratio. This is assuming that you don't close your old credit card account. Along with paying off your principal, you may see a bump in your overall credit score.
Fourth, a balance transfer can help you build good habits and instill discipline. One primary reason why borrowers seek balance transfers is to obtain some breathing room from overbearing interest payments and debt. Balance transfers can provide this, but they also provide great opportunities to get into great financial habits. For instance, paying down your balance every month and spending less than you make are terrific habits to build.
Finally, credit card balance transfers can make you happier. They can provide both short-term and long-term financial relief. By capitalizing on this relief and getting a better hold over your finances, you'll feel happier and less stressed. This is a real benefit—especially as we are living through COVID-19.
A Compelling Option
These are just some of the benefits of credit card balance transfers. Granted, you will want to read the fine print and find a balance transfer that makes the most sense for you. Some balance transfer arrangements have a low (or zero) APR, but ramp up significantly after several months or if you miss one payment.
Even so, balance transfers can be a valuable tool in personal finance. Whether or not you choose to use this tool, we encourage you to do your research. You may find that a balance transfer is just the thing you need to get your financial freedom.
Soulwallet is a personal finance comparison portal in the UAE. With a team of "out of the box" thinkers and a deep understanding of the UAE consumer banking industry, we help customers make the best choices while shopping for financial products such as credit cards and loans.