How to Cope With Your Personal Finances and Debt Amidst COVID-19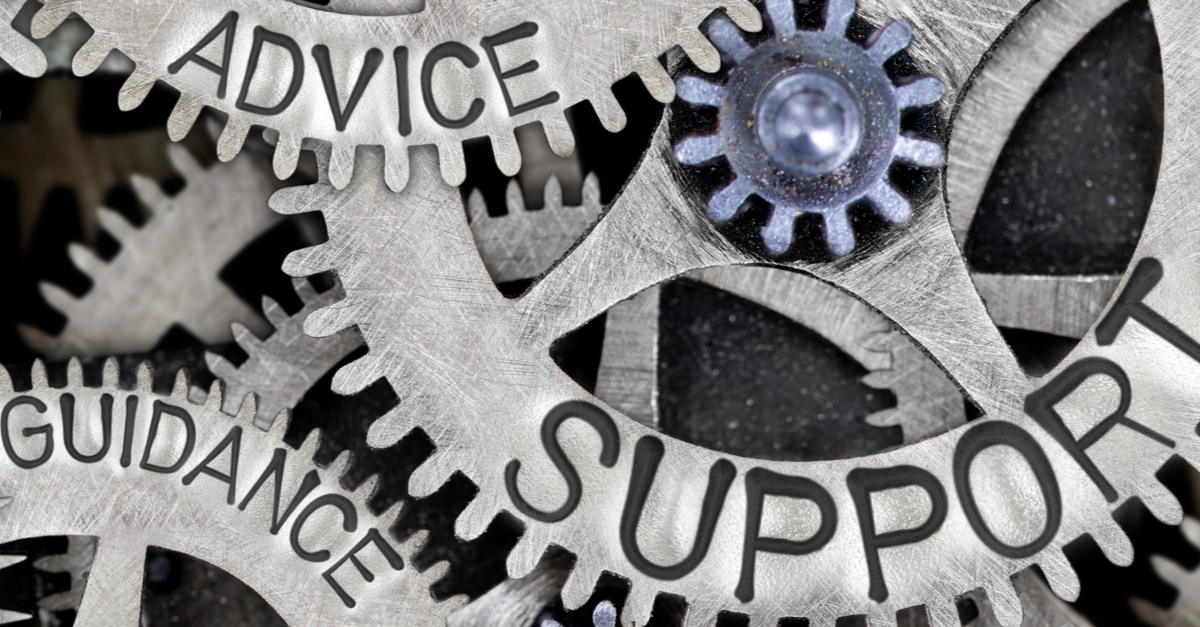 COVID-19 has been one of the most disruptive public health and economic stories in recent memory. The UAE has 42294 total confirmed cases (source https://doh.gov.ae/covid-19 as of 15th June 2020) and there will undoubtedly be more. Moreover, shelter-in-place orders and nightly curfews throughout major cities across the world (including in the UAE) have caused massive ripple effects throughout the global economy.
Even though the UAE has a relatively low case count compared to other nations throughout the world, it isn't immune to the economic stress. In fact, you may be experiencing some of these financial pressures right now. It can be scary—especially because it's unclear when normal life will return.
Having said this, there are reasons to be optimistic. While the situation is constantly changing, we wanted to share several personal finance suggestions and resources that you can leverage in these uncertain times. These resources will help you obtain some financial relief (and even unlock exciting financial opportunities) as we continue to battle COVID-19.
Take Stock of Your Current Finances
Generally speaking, one of the first things that you should do amidst this economic uncertainty is to take stock of your current finances. Take a look at your cash in hand (if any) and note any upcoming bills or payments, whether it is your rent or mortgage, credit card bills, or something else. If there is a significant chance that you cannot meet any (or all) of these upcoming liabilities, you'll want to take action now.
We will shortly describe some of these opportunities provided by the UAE government and financial institutions. Putting that aside, you may want to contact your credit card companies and lenders if you feel like you cannot pay your bills on time. While there are no hard and fast rules here, your lenders may be able to defer some of your payments if you explain your current financial situation.
Whether or not you are facing imminent financial pressures, you will want to adopt more stringent spending habits. Think long and hard about your discretionary purchases. While you may have been eyeing that new car or purse for some time, it's probably better to be conservative here. It's unclear when the economic pain from COVID-19 will end, so cash is king. Cash gives you optionality and will eliminate some stress if this crisis lasts longer than expected.
On a more optimistic note, COVID-19 can be a great investment opportunity if you have savings or significant discretionary income. Asset prices have fallen in the UAE and throughout the world. Because of this, you may want to think about purchasing index funds or other equities. As we'll describe below, the government is also offering incentives for first-time homeowners. You will clearly want to do your own due diligence, but the bottom line is that this may be a great time to enter the markets. However, if you foresee any near-term financial pressures, you will likely want to stay liquid and keep cash on hand rather than make any long-term investments.
The bottom line? As with all personal finance advice, you need to closely monitor your income and spending habits. Stay conservative and make sure that you're not spending more than you are making. And if you foresee any potential issues paying your current or upcoming bills? We encourage you to speak with your lenders and take advantage of the financial relief described below.
Financial Relief and New Incentives
Because of the sudden disruption that COVID-19 has caused, the UAE government has ordered banks and other financial institutions to provide relief to individuals and families. These are some compelling opportunities, so we encourage you to pay close attention.
For instance, if you have a mortgage, car loan, or personal loan, you can apply for a one month repayment holiday with no extra fees. Borrowers who have been financially affected by the COVID-19 outbreak may also be able to obtain loan repayment deferrals for up to three months and interest-free installment plans of up to six months on things like grocery purchases, utility bill payments, and school fee payments.
To take advantage of these payment plans and deferrals, you'll want to follow up with your bank. UAE banks (like First Abu Dhabi Bank and Abu Dhabi Commercial Bank) have moved quickly to support their retail and SME customers. If you bank with a non-UAE financial institution, you will also want to read the fine print to understand all of the incentives that may be at your disposal. As just one example, if you bank with Standard Chartered, you will receive refunds for foreign currency translation fees on canceled travel bookings. Along with this, cash advance fees on credit cards are cut in half. Again, make sure you complete your due diligence so that you can take advantage of your bank's available incentives.
Getting some more time to pay your upcoming bills can go a long way in providing financial relief. But along with this, you may be thinking that this is a good time to make some investments. First-time home buyers, for example, can obtain a reduced down payment of up to 5% on their home purchases. You can also obtain interest-free installment plans for school tuition. This includes the waiver of service of charges or a 0% interest loan until 30 June 2020. Ultimately, the UAE government has moved swiftly to relieve financial pressure on residents and to spur continued investment in the country. Therefore, don't hesitate to take advantage of these opportunities (the sooner, the better).
Finally, if you are a small business owner in the UAE, there are additional financial opportunities available to you. For example, you can reduce their interest charges on new borrowings based on new prevailing interest rates for eligible customers. Along with this, you can reduce bank charges by half on the early settlement of existing borrowing for eligible customers until 30 June 2020. For some more financial relief opportunities available for small businesses, feel free to click here.
Riding Out the Storm
Unfortunately, we are likely nowhere close to the end of COVID-19. A potential vaccine is still far away and there is likely more economic pain ahead. We are truly living in uncertain times, so you must be proactive to minimize financial damage from this global pandemic.
The good news, however, is that there are plenty of resources to help you ride out this economic storm. The government has been proactive in helping you defer some of your upcoming payments. Also, there are new incentives to make a long-term investment in the UAE. Ultimately, we encourage you to take advantage of as many of these opportunities as necessary.
Soulwallet is a personal finance comparison portal in the UAE. With a team of "out of the box" thinkers and a deep understanding of the UAE consumer banking industry, we help customers make the best choices while shopping for financial products such as credit cards and loans.