All You Need to Know About Smart Payments in the UAE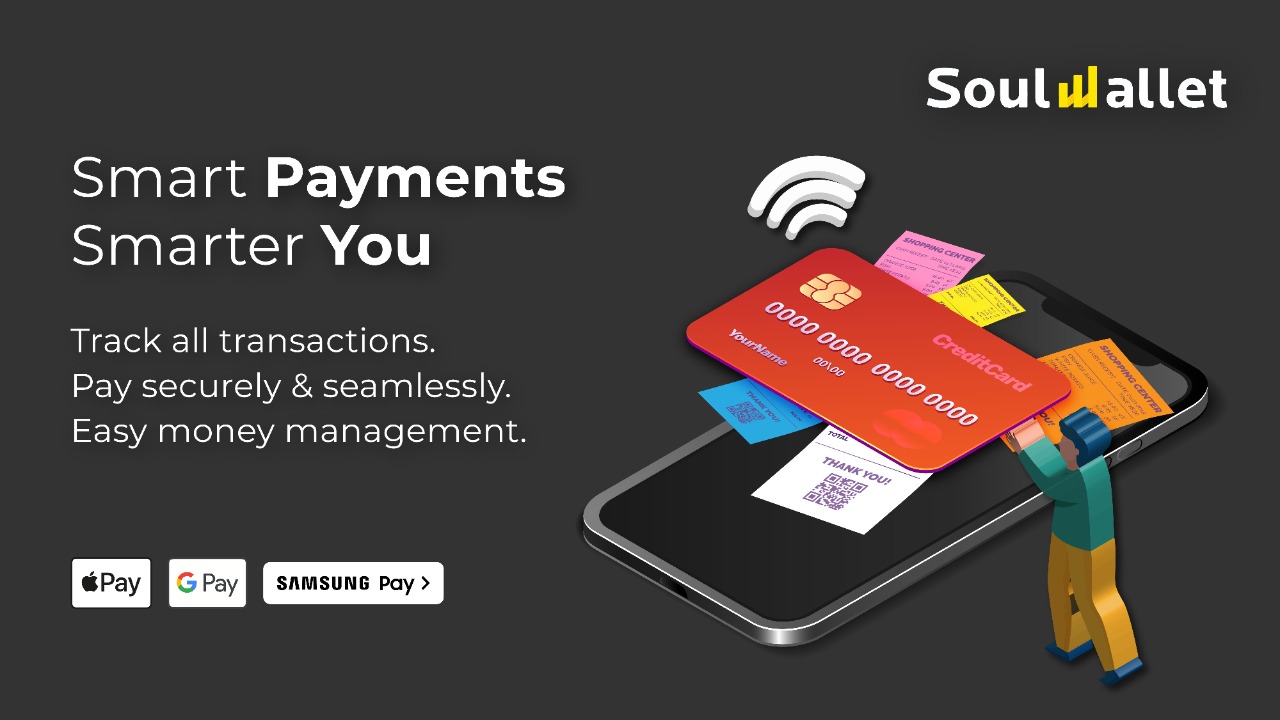 Living in the UAE, there is a wide variety of ways that you can pay for your goods and services. Most obvious is paying with your physical credit card. Whether you are a Deem Finance Platinum credit card holder, an Emirates NBD Titanium card holder, or something else, we are sure that you are heavily relying on your physical credit card to make your daily purchases. It's such a natural habit that, in all likelihood, you don't even think about it.
That said, we are now part of a digital-first world. Smart payments is one of the fastest-growing and most exciting ways to pay for many things in your day-to-day life. By leveraging the Internet and near-field communication ("NFC") technology, you can more easily pay for your goods and services. Moreover, you can easily monitor your purchases and identify where most of your cash is going.
In this post, we want to highlight some of the smart payments solutions that you can find in the UAE. At the end, you will have a better understanding of how you can leverage smart payments in your own life.
Apple Pay
To start, one of the most prominent smart payment methods in the UAE (let alone the world) is Apple Pay. Apple Pay is a fantastic way to pay for many types of goods or services in your daily life. Even better, Apple Pay works with many major credit and debit cards that are made available from UAE banks. Some of those banks include Abu Dhabi Commercial Bank, Emirates NBD, and Sharjah Islamic Bank. Whether you just purchased an iPhone or have been an Apple power-user for some time, you'll be sure to enjoy Apple Pay.
Samsung Pay
Along with Apple Pay, Samsung Pay is prominent in the UAE. According to the company, Samsung Pay is "accepted at more places than any other mobile payment service out there." Essentially, you can use Samsung Pay basically anywhere that you can swipe a card (along with mobile and Bixby retailers). With Samsung Pay, you can easily select your preferred credit card on your Samsung mobile device, verify your fingerprint, place the device over the retailer's card reader, and pay for your purchase. Supporting banks and financial institutions include Noor Bank, Ajman Bank, Emirates NBD, and more.
Google Pay
Google is not only a juggernaut in the world of online search engines. The Silicon Valley giant has created Google Pay, which lets you pay on sites, in apps, and in stores with credit cards that are saved to your Google account. Compared to its main rivals in Apple and Samsung, Google Pay prides itself on security and ease of use. Because you are likely using many Google products in your daily life, Google Pay can be a compelling option. Like the others listed above, supporting banks in the UAE include well-known financial institutions like Mashreq, Emirates NBD, and RAKBANK.
Contactless Payments
Finally, another smart payment solution in the UAE centers on contactless credit cards. Instead of opening an app, you take out your credit card (a Visa card, for instance) and simply tap to pay. Tap to Pay with Visa, for example, lets you more quickly use your Visa card with millions of merchants around the world. Contactless payment solutions are yet another way to keep your cash in your wallet and pay for your items more easily and more securely. In fact, with Tap to Pay with Visa, you can even pay for your next meal or purchase with your smartwatch. It's almost like magic.
Embracing the Smart Payments Revolution
Ultimately, we believe that smart payments are here to stay. Whether you are a passionate Apple or Samsung user or simply want to make the payment process easier, we encourage you to check out the options above. Each of them has their pros and cons, so you'll want to complete some more due diligence before you make your decision.
Being in the early days of the new decade, we can't wait to see how the smart payment landscape changes in the next ten years. Predicting the future is always difficult, yet we are certain that smart payments will become an even larger part of the UAE's financial landscape. We can't wait to see what happens next.