As 2018 comes to an end, it's time to review your wallet. Cashback, Travel or Reward Points, which credit card to choose? Here is our pick for you.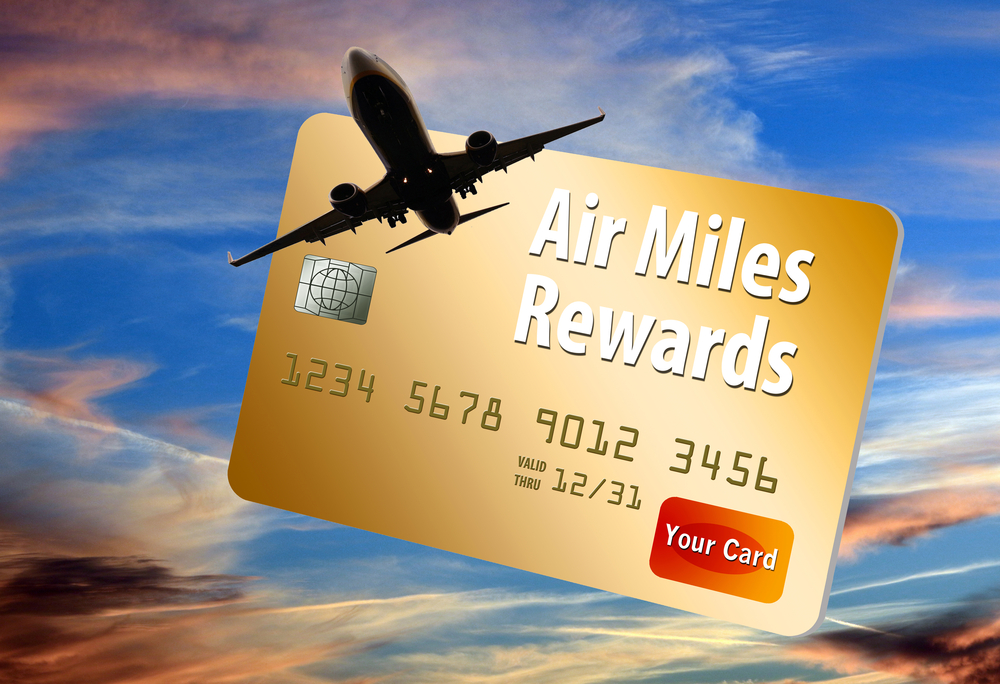 While we are in the process of choosing a credit card, one of the dilemmas we face is in deciding which type of reward card to choose. This is a common concern especially in a market like the UAE which has more than 200 different type of credit cards.
After being in the consumer banking industry for more than a decade, I personally find this an interesting dilemma to deal with. Rewards as we all know are ways of creating loyalty by banks while encouraging higher spends on their credit cards. Why do banks reward credit card usage? The obvious reasons are to increase spend on their products while also building loyalty. Banks employ experts who work on creating reward programs to attract their customers. They identify what the customers need or value the most and design the reward programs accordingly.
Please note that we are not referring to the various features and benefits commonly offered on most credit cards. These benefits can include dining discounts, complimentary golf access, valet parking, fitness club membership and so on. Reward programs are almost standard across the UAE market while specific designs and constructs are customized by each bank. There are primarily three different types of rewards that customers can get in the UAE.
Cash back Credit Cards:
The most popular reward where customers receive a certain amount of cash back as a credit on the card based on their usage. The qualification and the reward rates may vary from card to card. This is very popular because it can be deemed to be a discount on the purchase. How does one go about identifying which is the best one?
It is important to understand that cashback rates can be different across different spend categories, there may be maximum usage caps to avail cashback, the methods of redemption may vary from fee waivers to automated statement credits and so on. Hence, it is not necessary that a credit card which offers a 2% cash back is better than one which offers 1.5%. You need to consider the following as well:
a. Does the credit card offer you the maximum rewards from a cash back perspective for 'Your Customized' spend, i.e. for the specific categories that YOU typically spend on?
b. How does the cash back redemption happen – is it automatic or does this need a call back or request has to be raised for fulfilment? Which credit card provides the most easy and convenient option?
c. Small print: Are there any usage caps? Are there any exclusions? Are there any specific merchant criteria? Are there any timelines? These are points to consider while choosing the best cash back credit card for you.
d. Other benefits: Does the card have the benefits that you might want -complimentary airport lounge access, movie tickets, golf offers, valet parking etc? Explore!
SoulWallet's "Saving Simulator" tool uses a smart algorithm which can give you an excellent indication on which credit card gives you the maximum savings based on your individual customized spend.
Airmiles / Travel Credit Cards:
Did you know that 2/3rds of the world's population lives within 8 hours and 1/3rd within 4 hours of the UAE (Source: Gulf News)? With an expat population of close to 80%, travel is not a luxury but indeed a necessity for all UAE residents. Thus, it is not surprising that travel credit cards are very popular among UAE residents. These cards are usually loaded with benefits such as complimentary airport lounge access, marhaba meet & greet services, travel insurance, hotel discounts, free flight tickets and many more features.
Travel reward credit cards give you miles or travel points based on your card usage. The benefits don't end there as free checked bags or airline fee credits may also be a part of the rewards package. There are broadly two types of travel credit cards:
a. Co-branded Travel cards: generally these are linked with a specific airline and offer value miles which can be redeemed with a specific airline. For e.g. Emirates Skywards, Etihad Guest Airmiles and so on.
b. Bank-specific Airmiles cards: As a unique proposition offered by some banks where customers earn airmiles on their credit card spend which can then be redeemed with multiple airlines (based on the bank's agreement with these airlines). The redemption rates may vary from one airline to another.
What are the key points to consider while choosing an Airmiles or a Travel Card?
a. Earn rate: In simple terms find out how much your spend is going to be rewarded in airmiles. For example, every USD of spend could earn you 1 Air mile.
b. Burn rate: How many miles do you need to spend to avail a free ticket or an upgrade? This might vary from bank to bank and might also include black out zones for booking with airlines.
c. Now the interesting question-do you get a joining bonus offer? There are several banks which offer irresistible joining bonus miles offers most of the time.
d. Is there a validity for these miles? In other words, do they expire if not redeemed within a specific period?
e. Benefits and Features: Does the card offer you benefits such as complimentary airport lounge access, airport pickup and drop, travel insurance, travel insurance certificates and so on. Do your research, compare all these options on the Soulwallet Credit Cards page and then make an informed decision.
Reward Points Cards:
These cards are popular among those who shop frequently. Banks offer reward points for spends incurred on their credit cards. These reward points can be redeemed in multiple ways including vouchers from your favourite malls or for purchasing, jewellery, holiday tours, electronics, beauty products and many more.
What are the key points to consider while choosing a Reward Points card?
a. Find out what is the worth of your spend from a reward point perspective i.e what is the value of 1 Reward point in AED?
b. Is there any expiry period for these points? If yes, what are the conditions?
c. Do the points get forfeited or lapsed in case payments are missed?
d. How can these points be redeemed? Is it an easy process or a complex one?
e. Does the reward card come with the required benefits as per your requirements?
f. Can you switch between different reward types?
While each of the above typesof credit cards (travel, cashback, reward points) caters to a specific need, it can also potentially be beneficial to have one of each type to maximise your savings and benefits. Provided one has a healthy credit score and manages credit card usage smartly and responsibly.
With 2018 coming to an end, it makes sense to review your wallet and see if you have the right credit card(s) for you. It only takes a few minutes to browse through the most suitable options on SoulWallet (www.soulwallet.com) and identify credit cards with the best savings for you using the "Savings Simulator". After all, why say no to the idea of saving a few more valuable dirhams?